Eli Bremer ranks second in the U.S. and is in the top 10 worldwide in the sport of Modern Pentathlon, a unique day-long competition that tests the versatility of an athlete by challenging his or her strengths in five events, namely running, swimming, equestrian, shooting and fencing.  Eli is the only American to have qualified for the 2008 Beijing Games with a recent Gold medal at the 2007 Pan American Games securing his place on the U.S. team.
Surprisingly, Eli wasn't always athletic. "As a child I struggled with being very overweight until I was about 14 and was the brunt of a lot of jokes about my weight and lack of athletic ability growing up," he explains. In high school he was encouraged by his "coach/friend/mentor Alan Arata" to start running, and as soon as he heard about Pentathlon, his interest to combine all sports grew with the determination to be the best he could be in each sport. Training helped him develop a strong work ethic and completely overcome his childhood traumas.  "I guess what I am most proud of is overcoming my own shortcomings and being recognized as one of the top athletes in my sport."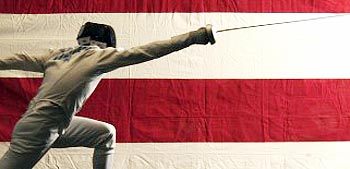 "I was first introduced to Shaklee in high school.  My mom, who has a Ph.D. in human nutrition, searched the sports nutrition market for the highest quality nutrition product and recommended Shaklee to me.  Ever since, I have been using their products and have never been let down by their quality.  Shaklee is a leader in nutrition research and they are known industry-wide for the quality of their product line."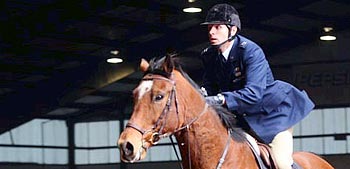 2006 was a very good year for Eli.  In addition to ranking in the top 10 worldwide in Modern Pentathlon, he made the final in four World Cups and won the U.S. Open and the Pan American Championships. In 2007, he made the final in two World Cups and finished 16th in the Budapest World Cup, traditionally one of the most difficult competitions of the year.  Eli finished third at U.S. Nationals and was one of two athletes selected to compete in the Pan American Games.
As Eli is reaching the point in his athletic career where the difference between a gold medal and 20th place is mere seconds, optimal body conditioning is imperative. It is more important than ever to know what he's putting into his body to ensure that it is in peak condition.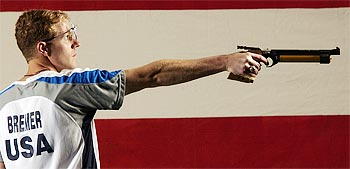 "Today, I am proud to say that I'm "Powered by Shaklee"! In the sport of Modern Pentathlon, it is important to ensure that my body is in peak condition. With up to five workouts a day, it is products like Shaklee's Physique® and Performance® that keep me going. They allow me to recover in the short time between workouts and be at my best when the next workout or competition rolls around."
Achievements
2008 Beijing Games Qualifier
Gold Medal 2007 Pan American Games
Only American in pentathlon to qualify for 2008 Games
Ranked top 10 in the World in pentathlon in 2006
Considered by many to be fastest run/swim athlete in the World
Four-time finalist on 2006 World Cup Circuit
World Cup Final Qualifier 2006
World Team Member 2001, 2002, 2003, 2005, 2006
US National Champion 2002, 2006
USAP Athlete of the Year 2002
Junior World Team Member 1995, 1998, 1999
Junior National Champion 1998
Pan American Champion 2005, 2006
NORCECA Champion 2003
National Bronze Medalist 2001, 2003
Runner up for US Olympic Committee Athlete of the Month, July 2006
Athlete rep to USAP Board, 2005